Attendees
Dell Medical School at The University of Texas at Austin
Dash Ballarta
Director, Information Technology - Operations
Dell Medical School at The University of Texas at Austin
Fadi Gebara
SVP of Cloud
Facebook
Gail Wallin
Executive Director of Enterprise Architecture
Texas A&M University
Giovanni Gentile
Managing Director, Head of Robotics Process Automation
State Street
Joe Duffy
Senior Technical Director, eBuisness
HID Global
Keith Woody
VP, Global Indirect Sourcing
Technicolor
Austin Independent School District
Kevin Schwartz
Chief Technology Officer
Austin Independent School District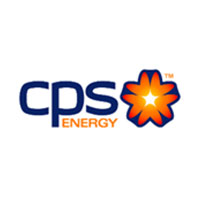 Lawanda Parnell
CIO
Pedernales Electric Cooperative
Michael Henderson
Vice President Information Technology
Horizon Bank,
Mitch Kleiman
Technical Director - Solutions Architect
Charles Schwab
Robert Mohundro
Vice President, Information Technology
West Corporation
Stephen Stokes
Global Indirect Sourcing Manager - IT
Technicolor
For more information, contact marketing@cdmmedia.com or call +1 312.374.0805.
Here's what our past attendees had to say:
Good presentations, a lot of interesting vendors and a good networking platform.
Information Security, IT Risk & Continuity Manager, DHL
I thought it was a great experience and highly informational.
Assistant Vice President, NBY Mellon
I really enjoyed listening to the different speakers and learned a lot from those presentations! I was happy to network with the industry players and learn how they are solving common industry problems.
Head of IT: Enterprise Services, Barclays Africa
It was excellent meeting with serious companies and professionals. This Summit is really useful to improve the energy and human network between companies. Congratulations on the organization and how you take care of us.
President
I like the relaxed environment of the meetings, panels and workshops, which led to open discussions and exchange of ideas.
Head of Technology Strategy
Warning!
Future Watchers is not afiliated with CDM Media. The link on their website to ours does not indicate any relationship, and appears to be intended to deceive.