Attendees
Dell Medical School at The University of Texas at Austin
Dash Ballarta
Director, Information Technology - Operations
Dell Medical School at The University of Texas at Austin
Fadi Gebara
SVP of Cloud
Facebook
Gail Wallin
Executive Director of Enterprise Architecture
Texas A&M University
Giovanni Gentile
Managing Director, Head of Robotics Process Automation
State Street
Joe Duffy
Senior Technical Director, eBuisness
HID Global
Keith Woody
VP, Global Indirect Sourcing
Technicolor
Austin Independent School District
Kevin Schwartz
Chief Technology Officer
Austin Independent School District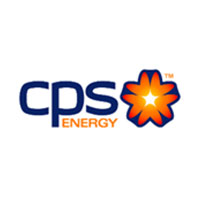 Lawanda Parnell
CIO
Pedernales Electric Cooperative
Michael Henderson
Vice President Information Technology
Horizon Bank,
Mitch Kleiman
Technical Director - Solutions Architect
Charles Schwab
Robert Mohundro
Vice President, Information Technology
West Corporation
Stephen Stokes
Global Indirect Sourcing Manager - IT
Technicolor
For more information, contact marketing@cdmmedia.com or call +1 312.374.0805.
Here's what our past attendees had to say:
Event was very well-organised. The company speakers were well-prepared and the content was spot on.
Program Manager, FrieslandCampina
Knowledgeable speakers and nice venue! There was a good balance of information with vendor interaction. I enjoyed learning the challenges that others in IT were facing, similarly to me.
Deputy Chief Information Officer - Application Services, Clark County NV
The summit was very valuable with a good common thread between speakers about how data decision making is the new currency.
Associate Vice President, CRM, Warner Music Group
It was an oustanding event. Great place, excellent support of CDM Media organizers and excellent level of the Executives. Great speakers in the conferences too. It was a beautiful experience.
CISO LATAM
I thought the summit was excellent. It had the correct balance of topics, networking events, vendor meetings and outdoor activities. It was a great way to quickly get immersed in the latest tools and trends as well as highly professional and in a great setting.
SVP, Architecture
Warning!
Future Watchers is not afiliated with CDM Media. The link on their website to ours does not indicate any relationship, and appears to be intended to deceive.