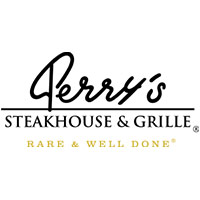 Perry's excels at the unexpected. Our standout style impresses from start to finish with Flaming Desserts and exquisite celebratory touches. Extraordinary service professionals uphold our tradition of excellence, creating a rare experience. Here, steakhouse mainstays are enhanced to the finest detail. Perry's prime USDA-aged steaks are of unparalleled quality, with exceptional marbling for the best texture. And on our menu, you'll find your favorite additions – from double cut slab bacon to lobster tail halves – for quintessential steakhouse dining that's well done every time.
Please click here to see full details.
Warning!
Future Watchers is not afiliated with CDM Media. The link on their website to ours does not indicate any relationship, and appears to be intended to deceive.